Sleeping bags & camping quilts with an upgrade
We've spent years obsessively developing our sleeping bags and camping quilts. We sourced industry-leading materials and innovative manufacturing processes. Repeatedly refined our designs. Tested our prototypes under extreme conditions. And the result? Sleeping gear that is changing the game for uncompromising adventurers just like you. Shop Alton's entire range of top-quality hiking gear online today.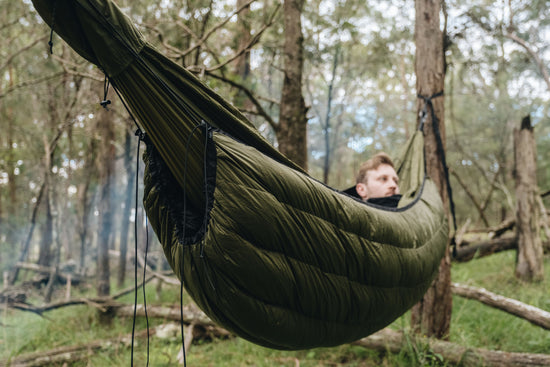 An innovative sleeping system to take you further
To perform our best in unpredictable conditions, we need sleep. It maintains energy levels and aids muscle recovery, improving strategic decision-making and cognitive performance. Our Ultralight Sleeping Bag is made for maximum insulation in extreme conditions, while our Ultralight Top Quilt gives you an unbeatable warmth-to-weight ratio. Pair that with our best-selling Insulated Sleeping Mat to create a sleeping system that lets you meet the demands of the wild like never before.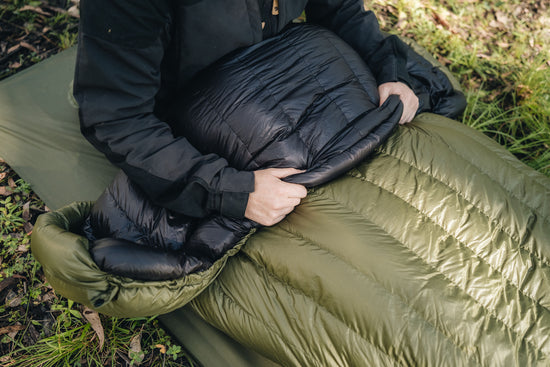 Sleeping bags & camping quilts made for the outdoors
Alton's best-selling Ultralight Sleeping Bags & Camping Quilts have been engineered for peak performance in extreme conditions. Combining water and wind-resistant ripstop nylon outers with RDS Certified 850 FP HyperDRY™ Down, Alton's sleeping insulation systems give you exceptional protection against the elements. Offering optimal thermal efficiency, unparalleled moisture blocking and backed by a Lifetime Warranty*, this is a must-have on your next adventure.