Top-notch camping insect protection
Here at Alton, we love sleeping wild. But, insects biting you all night long? Not so much. That's why we made our Bug Net Tent. Ultralight, easy to set up and designed for versatility, this innovative mosquito net for camping is perfect for multi-day hikes, bikepacking and paddling trips. The micromesh construction allows optimal ventilation, ideal for warm climates where insects are at their worst.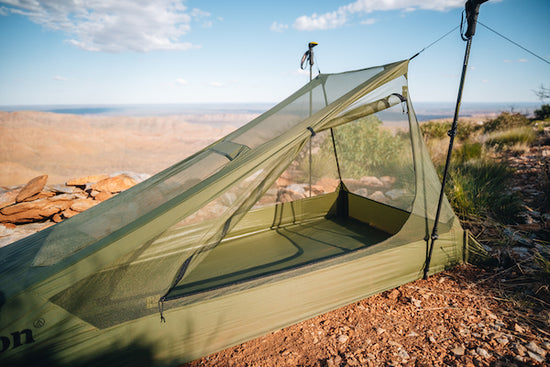 Camping insect protection done right
With our Ultralight Bug Net Tent you can rest easy knowing you have the best possible insect protection without unnecessary weight in your pack. Featuring tear-resistant noseeum micromesh and a durable, 100% waterproof bathtub-style floor and multiple setup options, you can adapt your shelter to the conditions. Pair our Ultralight Bug Net Tent with the 3m x 3m Ultralight Tarp to make an all-weather, insect-proof shelter.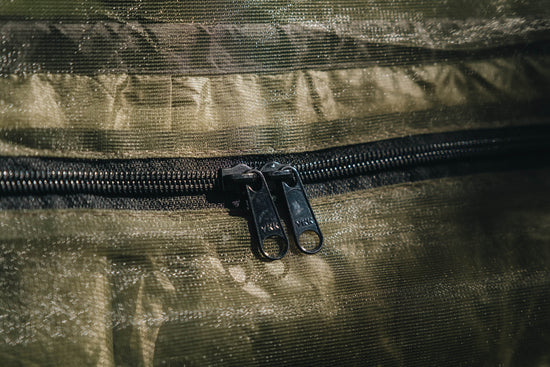 Be prepared with our camping mosquito net tent
This ultralight mesh shelter is the ultimate way to create a bug-free zone where you can sleep undisturbed. Backed by a Lifetime Warranty*, our high-performance mosquito net tent delivers unbeatable insect protection, enhanced ventilation and flexible configuration options. Incredibly easy to set up, you can pitch it using hiking poles, rope or even sticks. With this mosquito net for camping you can set off on your next adventure prepared for anything.