Not your average groundsheet for camping
The humble groundsheet is the unsung hero of the outdoor equipment world. The Alton team decided it was time to change that. Using our acclaimed product development process, we've created a groundsheet that gives you all-weather protection and unbeatable durability without excess bulk and weight. Available in single, double and bathtub designs, there is no excuse not to have one on your next adventure.
Protect your gear with a camping groundsheet
Rocks, sticks, sand, mud and moisture all cause irreversible damage to your gear over time. But, it doesn't have to be that way. Investing in a lightweight groundsheet is the most effective way to increase the lifetime of your expensive camping equipment. Whatever the weather, however rough the ground, your Alton groundsheet is there to protect you and your hiking gear from the elements.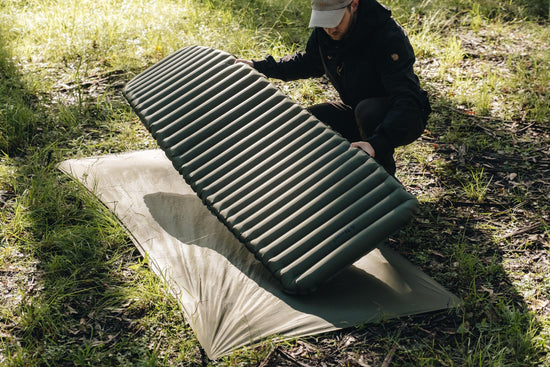 The best groundsheet you'll ever buy
From best-selling tarps to top quilts to cordage, Alton's outdoor gear is designed to be exceptional. Constructed from premium ripstop nylon and dual-coated with 3,000mm Silicone and PU, our groundsheets for camping are no different. Backed by our All Good Guarantee, a Lifetime Warranty* against manufacturing defects, you can be confident that you're investing in a groundsheet that is built to perform in the wild.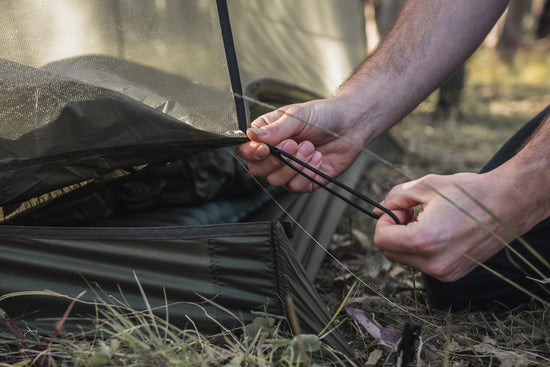 A groundsheet, also called a footprint, is a lightweight but durable protective layer that is placed on the ground underneath your sleeping set up, whether that is a tent, swag or bivvy. Most good quality groundsheets for camping are made from durable, waterproof material, designed to shield your gear from damage, moisture, and dirt. You can also get breathable mesh groundsheets that are suited to dry conditions where the ground is rough and abrasive. 

A quality tent can set you back anywhere from a few hundred dollars to thousands, so using an affordable groundsheet for added protection just makes sense. As well as keeping your gear in good condition for longer, a groundsheet shields you from the elements. Especially if you are wild camping with a bivvy or swag, a swag groundsheet goes the extra mile to keep you dry and cosy.

Weighing only 295g (including 4x aluminium pegs), the Ultralight Bathtub Groundsheet has some huge benefits. Once staked in, this groundsheet has taut 15cm side walls that keep you in place throughout the night, deter creepy crawlies, protect against any rainfall runoff in wet weather, and help keep your sleeping setup free from sand, dust and dirt. 

Our flat groundsheets are more versatile compared to the bathtub design. Laying flat to the ground with no barrier walls, these groundsheets are perfect for use as a footprint under a tent, a picnic blanket or even an emergency tarp shelter. The single-sized Ultralight Groundsheet only weighs 182g (including 4x aluminium pegs), while the Ultralight Double Groundsheet weighs 335g.

Whichever option you choose, getting a good quality groundsheet is one of the best investments you can make to protect your gear from wear and tear.

As with all our products here at Alton, our Ultralight Groundsheets are covered by our All Good Guarantee, a Lifetime Warranty* against manufacturing defects. For as long as you own it, you can be confident that your groundsheet will perform as it should – and if not, we'll repair or replace it. 

Shop our full range of technical outdoor gear online now to receive free shipping for orders over $100AUD within Australia and $150USD in the USA. You can find more information about our global shipping and delivery here.