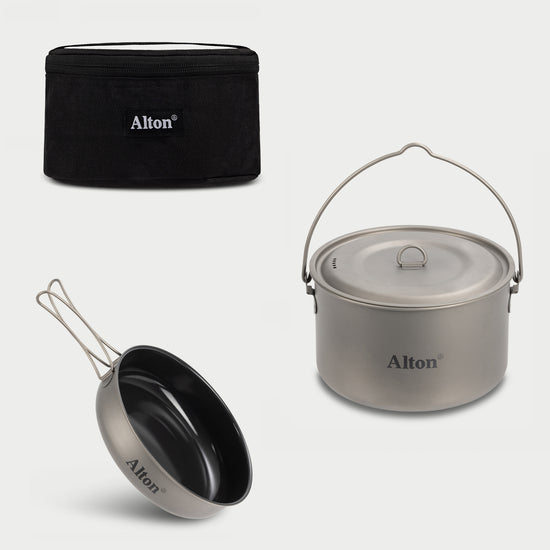 You may also like

Titanium Billy Pot 1950ml
Lightweight, durable and designed for heating efficiency, our 1950ml Titanium Billy Pot is the ultimate camp cooking companion. Whether you are stewing meat and veggies, heating up a dehydrated meal or boiling water for a cuppa, this versatile pot is an essential for any campfire cooking system.
View Product
Titanium Frying Pan - Ceramic Coated
Finally, a camping pan that doesn't stick! Sunny side up eggs? Easy. Stir-fry? Be rude not to. Pancakes? Absolutely. Crafted from Grade 1 Titanium with a non-stick ceramic coating, plus long handles perfect for campfire use, this frying pan will have you wondering how you ever managed without it.
View Product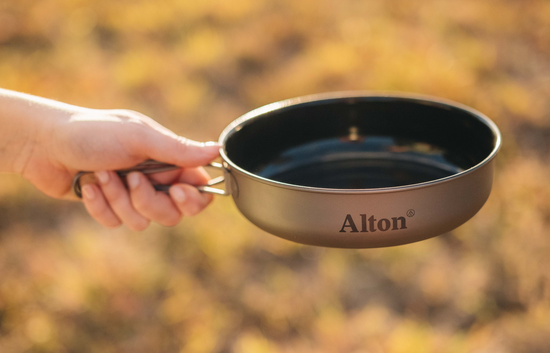 Cordura® Pot Pouch
The Cordura® Pot Pouch combines market-leading materials and minimalist design to best-organise and protect your camping cookware. Includes a FREE sponge for cleaning your cookware and to protect the ceramic frypan coating when stacking it with the pot.
View Product