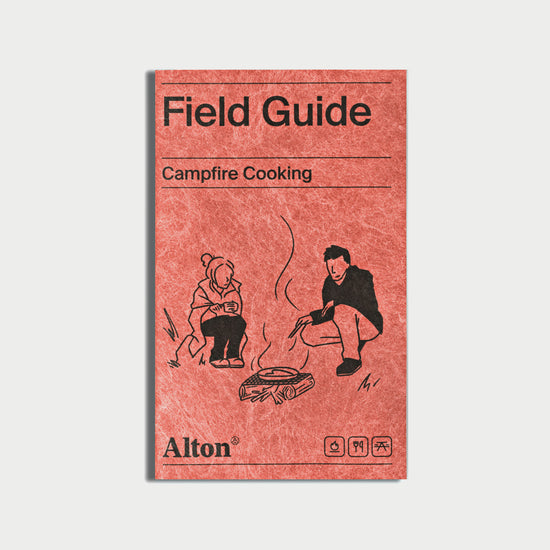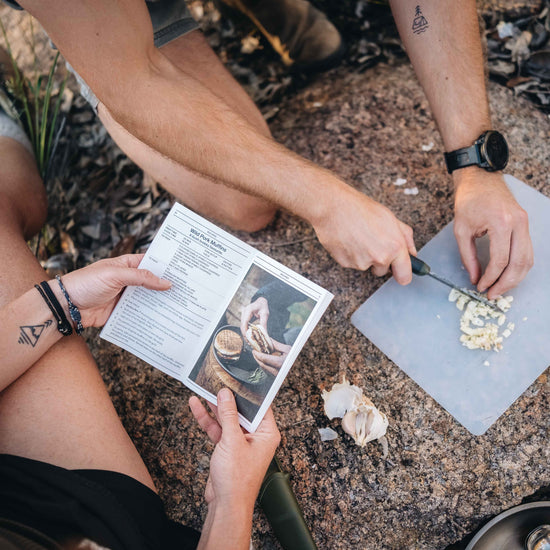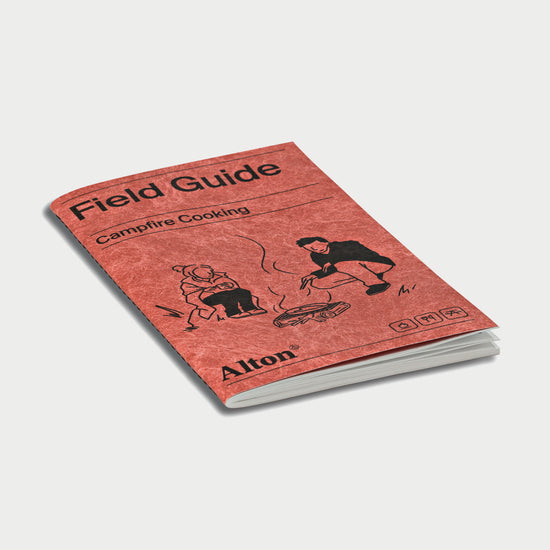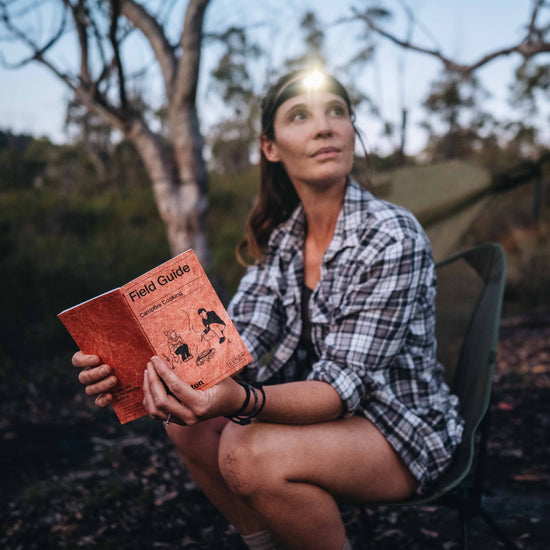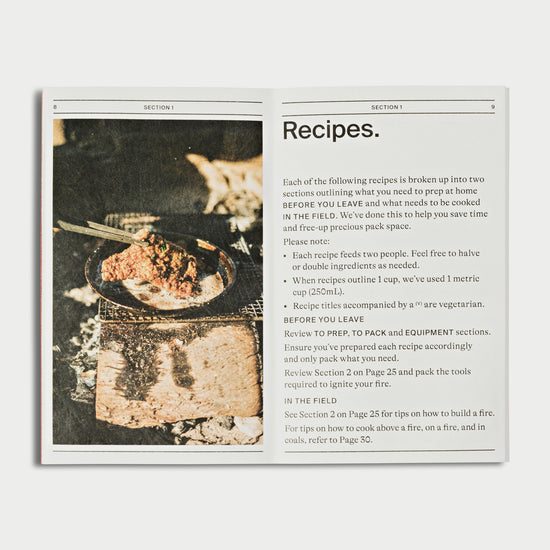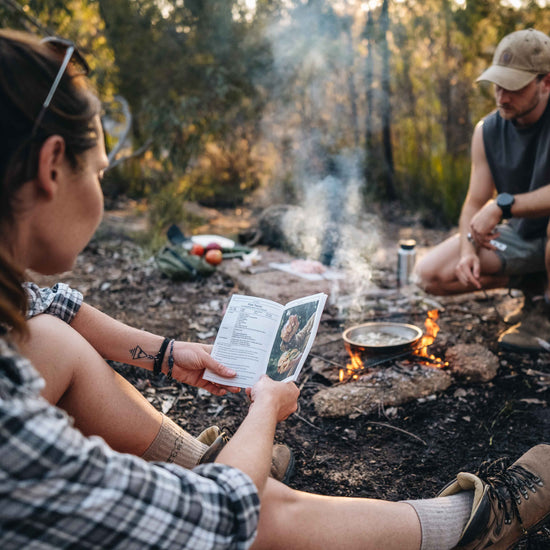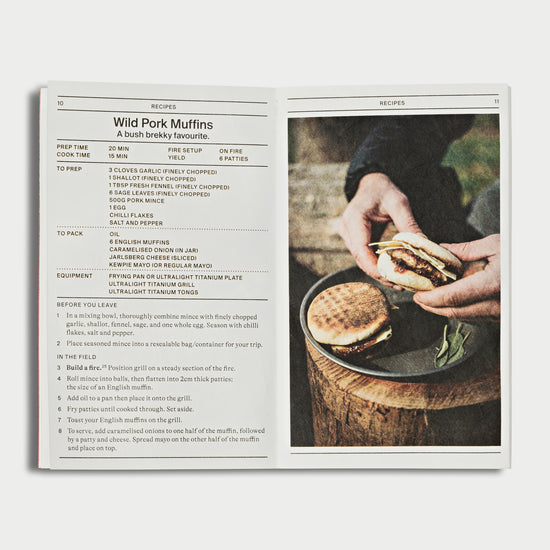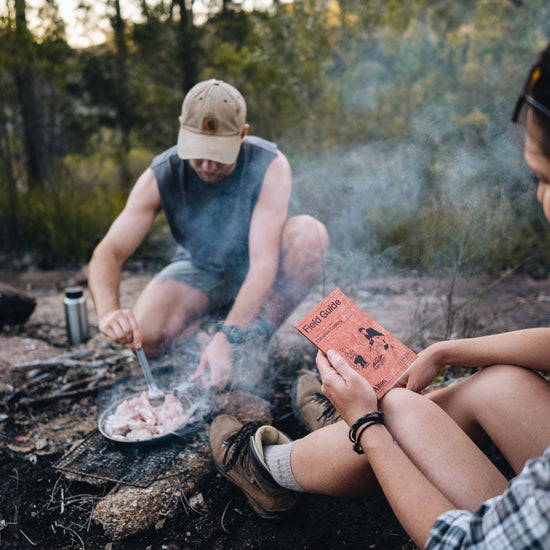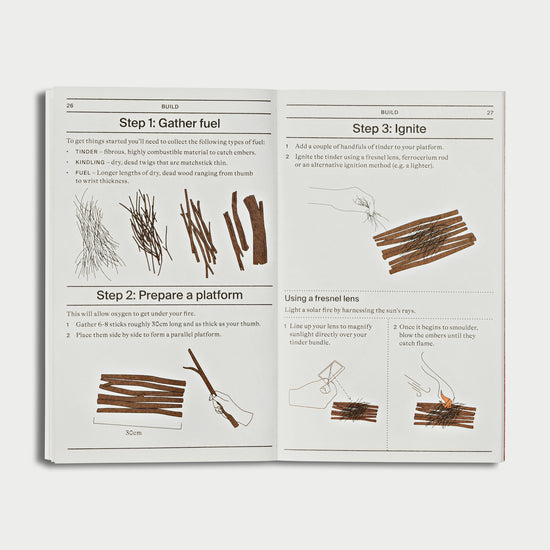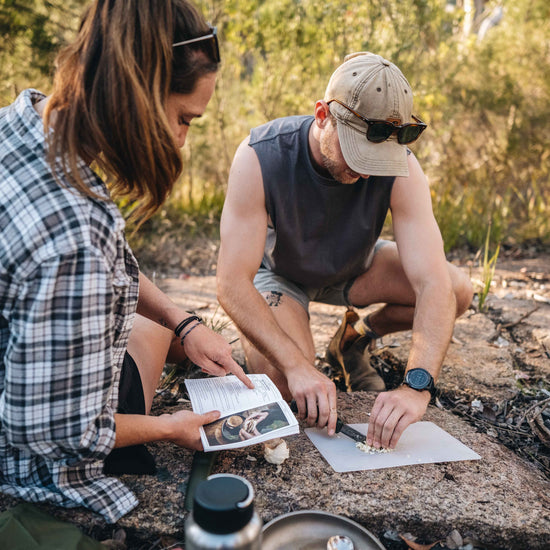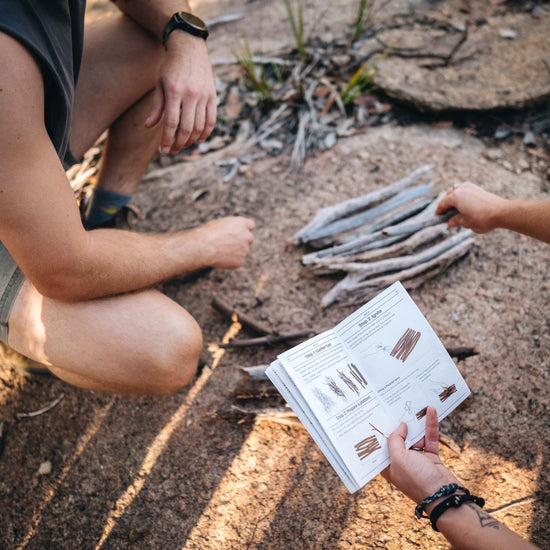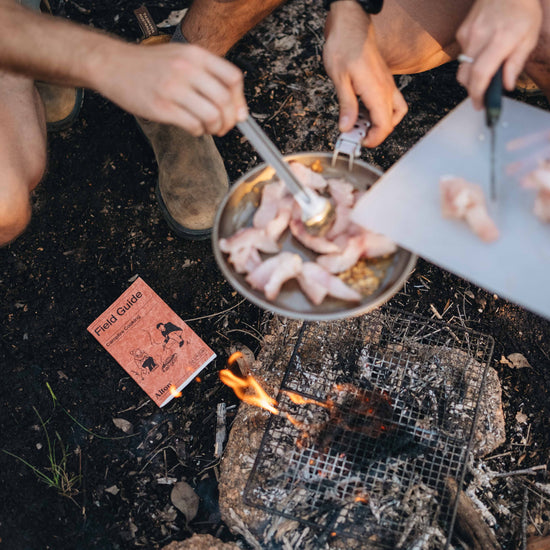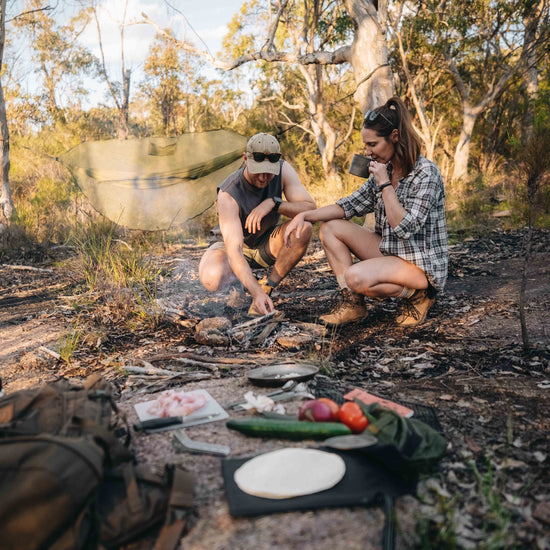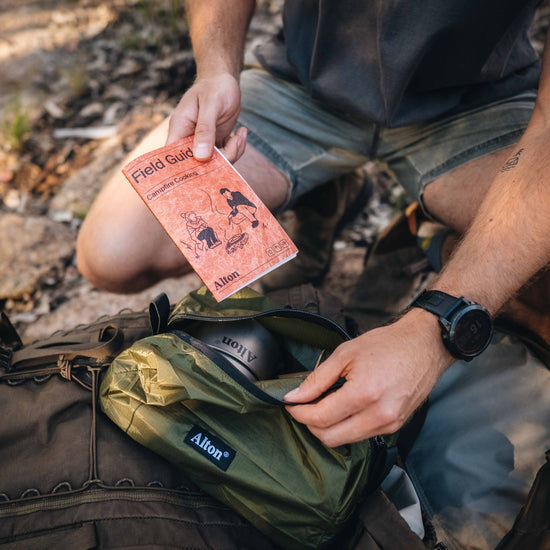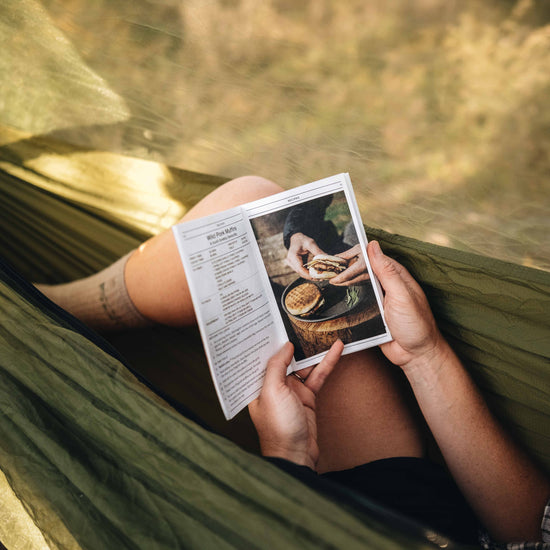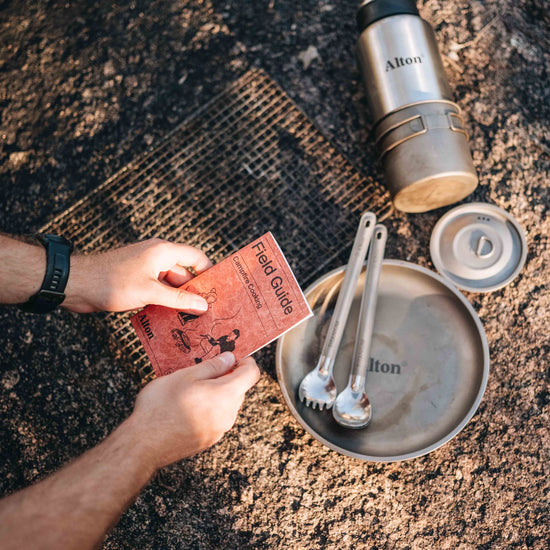 You may also like

Waterproof & Tear Resistant
A material without limits, DuPont™ Tyvek® paper is lightweight, waterproof and can't be torn; perfect for messy chefs and outdoor cooking.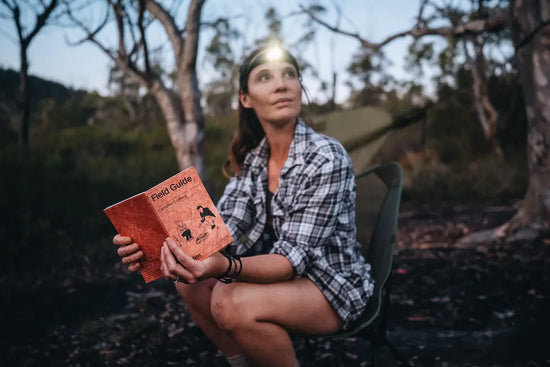 Detailed Instructions
To help save you time and precious pack space, each recipe outlines what you need to prepare at home before you leave and what needs to be cooked in the field. Plus, tips on how to build and cook with fire.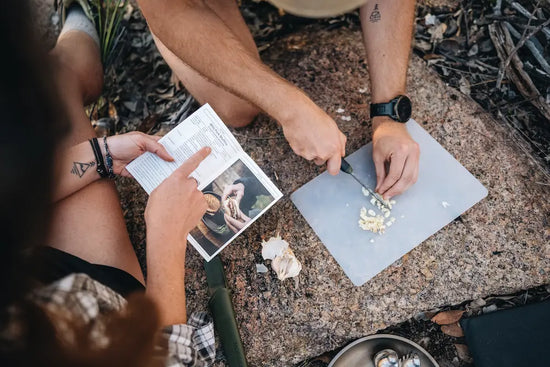 Pocket Sized
At 16x10cm, this pocket sized field guide can be carried anywhere, for delicious meals on the move.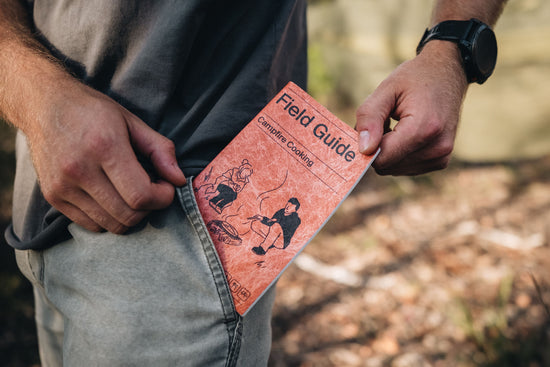 Robust & Durable
Encased in a tough DuPont™ Tyvek® cover and bound with sturdy singer stitching for longevity.